Tallawhalt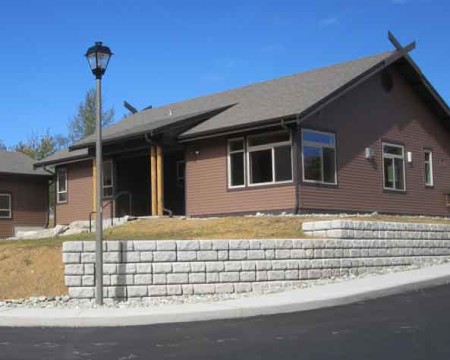 Tallawhalt
Swinomish Housing Authority
Tallawhalt, on the Swinomish reservation in LaConner, Washington is a 16 unit subdivision of single family rental homes for tribal families and elders. The project began with an extensive community outreach process to develop goals for the project and several design charettes where potential residents helped design the site and buildings. The result is a complex which reflects the needs and lifestyles of tribal members. Features of the houses include large common areas for family gatherings, accessibility for the mobility impaired, separation of public and private areas of the homes and durable, sustainable materials, including Structural Insulated Panel walls and efficient, heat pump heating systems.
Project Manager: Philippa Nye (as employee of Common Ground)
Architect: Environmental Works
Builder: Strandberg Construction
Funding Sources: Native American Housing Block Grant, ICDBG, Federal Home Loan Bank.
Year Completed: 2012