Santos Place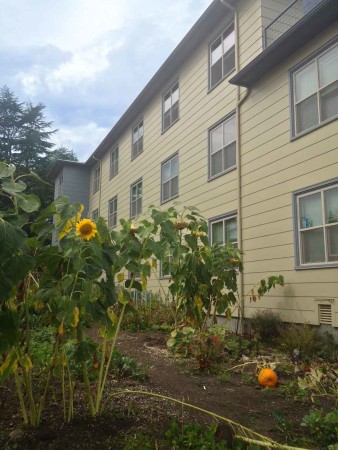 Santos Place
Solid Ground
Santos Place was built in 1944 as military officer housing at the former Sandpoint Naval Base. A 1999 renovation converted the building into use as 42 units of housing for formerly homeless adults, but it did not modernize the building's aging envelope, and it included a mechanical systems that had reached the end of its useful life. The $1.8 million renovation replaced the building siding, roof and windows, and provided additional insulation and more efficient mechanical systems. The result will be a substantial savings in energy costs and increased comfort for residents. Ally Community Development provided full project management service to project owner Solid Ground.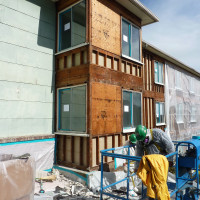 Architect: Environmental Works
Builder: Walsh Construction
Funding Sources: Washington State Capital Budget, Seattle Housing Levy, Seattle Homewise program, Solid Ground.
Year Completed: 2014